Chumkriel Supporters Inc.
Chumkriel Supporters,  an Australian charity, helps support the  Chumkriel Language School in southern Cambodia (CLS https://chumkriellanguageschool.org/ ). Working with an  impoverished community of farm and saltfield workers,  CLS offers them access to education for life-changing skills and a brighter future.
Chumkriel Supporters is run by volunteers so every cent you donate goes directly to CLS.
Chumkriel Supporters is registered with the Government's Australian Charities and Not-For-Profit Corporation (ACNC). Your donation is fully tax deductible in Australia.
Donate a little, help a lot
Without your donations CLS, and the life changing work it does, would cease to exist. It receives no government support or trust funding. Every dollar is important – and valued. Your donation will help the children and the community build a better future for themselves.

Education is the best gift that can be given, and Chumkriel Language School has been providing this to the community of Chumkriel for over 15 years. Classes for primary aged  children from disadvantaged backgrounds teach basic Khmer subjects, English and health  & hygiene. Evening classes teach English to a wider range of students, giving them a better chance of finding employment.

Our Khmer staff are working to help build a sustainable community in and around Chumkriel, where all families have adequate housing, food and work, and where children are properly educated.

At Chumkriel Supporters, every cent of your donation goes to CLS. There are no overheads or administration costs. All staff at the school are Khmer. They are mentored and supported by unpaid overseas volunteers. Chumkriel Supporters is an Australian registered charity and all donations are tax deductible
Newsletter Library
Please scroll through our past library of Monthly Chumrkriel Supporter Newsletters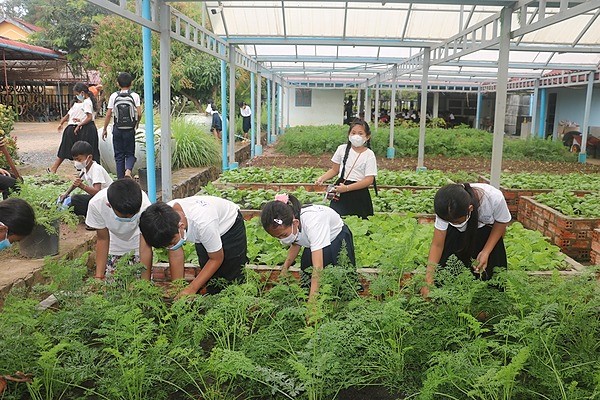 The CLS garden is very green and growing well every day, the whole year round. We are growing leaf vegetables because they take a short time to collect, so…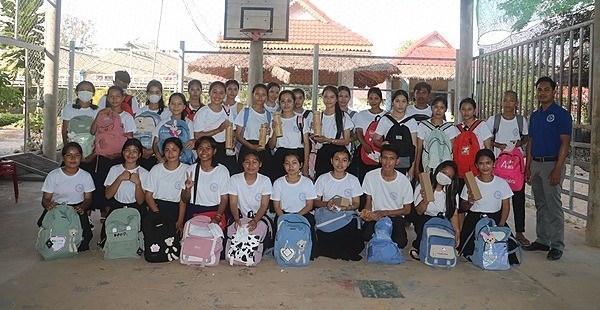 The school opened again on 10th January 2022. There are 103 students at the Learning Centre, 331 students attending Chumkriel Evening School, 30 students at the Salt Field school, and…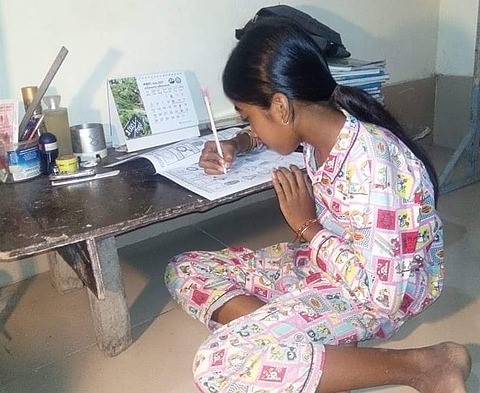 As COVID-19 continues to spread, we have started teaching those students whose parents have smart phones how to do worksheets on Google forms. The students learn…
How we use your donations
Your donations fund the salaries and day to day operations of CLS. Every dollar is carefully and transparently budgeted, tracked and accounted for. Every single dollar of every contribution ends up at its intended destination, in Cambodia, making a difference for peoples' futures.
More ways to give
If you have an upcoming birthday or social event, consider Chumkriel Supporters as the Charity or Cause for Fundraising through Facebook. Feel free to use the form if you would like more information on this.
A lot of companies match employers charitable contributions as part of their Social Responsibility. If you wish to contribute to our charity, consider checking if your employer already has an employee match program (look at a few of them here https://doublethedonation.com/tips/matching-grant-resources/list-matching-gifts-companies/), or consider instituting one in your workplace. If you have any questions regarding this, please use the form to get in touch.
If you would like to be involved in a more boots on the ground way, please do not hesitate to get into contact with us with assistance in planning an office or community fundraiser